Digital video invites are the new trend, get your very own video that you can share on Facebook, twitter, WhatsApp and all digital platforms…..cost saving, effective, and very easy to share with a large and select audience!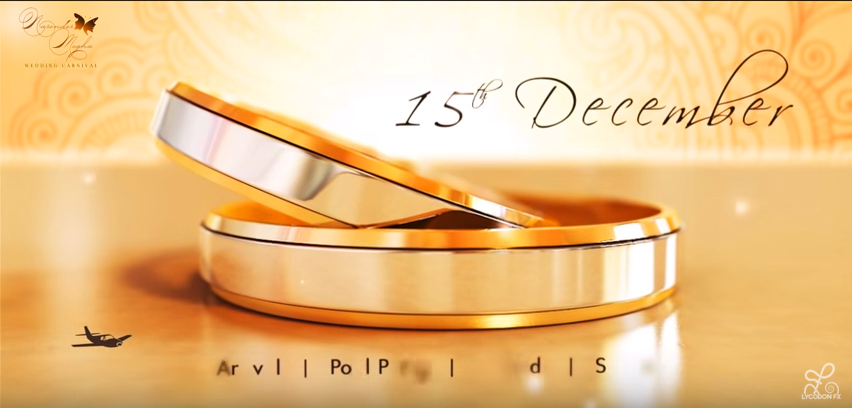 We at LycodonFX, offer easy solutions for your digital and creative needs…..
Weddings have always been a special moment to remember. A Wedding is described as a spiritual emotional affair and conjugal bond between families. Couples are equally excited to remember this event as one of the memorable moment in their lives.
The latest trend in weddings today are "Wedding Invitation Video Card", wedding Invitation Video Cards are creative concepts based on the specific requirement of the client.
Wedding Invitation Video Card is an interesting and a modern way of communicating your wedding invitation details to your respected guest, friends and family!
In today's digital age, it proves to be an extremely convenient and innovative concept as Wedding Invitation Video Card can be easily shared via Social Media Platform to invite your respected guest, friends and family!
Marriage /wedding/shaadi Invitation Video Card are the best thing to gift someone!!!
Do you want to invite guest, friends & families via Marriage Invitation Video Card?
Do you want to invite guest, friends & families via Social Media Platforms?
Let us know if you need an awesome invite or a creative out of the box wedding website where guest can upload pics and create galleries and discus the sweet moments with each other!
LycodonFX is a creative studio, where strategic thinking and creative execution bring concepts and business strategies to life, across many forms of communication. Our focus is not only on aesthetics, but also on usability, functionality and high standards.
Our production house is based in Navi Mumbai, but we can work for you no matter which part of the world you are from… Let us know if you would need any services!